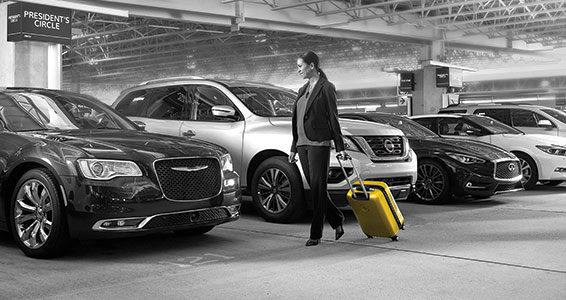 INTRODUCING HERTZ ULTIMATE CHOICE®
THE SMARTEST, EASIEST WAY TO RENT A CAR.

Hertz Ultimate Choice puts you in the driver's seat, making choosing the right vehicle easier than ever. Now available at select airport locations, it's the convenient way to find exactly the car you want and get going. Best part? It's available to all Hertz customers.


How Hertz Ultimate Choice Works:
Your customer no longer goes to an assigned car. They will decide what to drive. Gold Members: When booking a midsize class vehicle or larger, your customer will have access to exclusive vehicles based on their loyalty status.
1. Go to the car zone indicated on your reservation.
2. Choose the car that is right for you. You'll find a range of makes, models and colors to suit you.
3. Get in and go.


Your customer as loyalty member, will have access to a select group of cars with enhanced features. The zone is clearly marked based on the loyalty tier status. All other Hertz customers, simply find the car class zone designated on the reservation and choose the vehicle that's right for them.